In this month blog, 'Women's Accessories – The Essentials' I share the key items you need in your wardrobe to transform a basic outfit into a stylish one. The choice of colour, size, shape, pattern and style of these items is entirely up to you, so allow your personality and preferences to shine.
Women's Accessories – Jewellery
– Real or fake diamond stud earrings. These are good all-rounders – you can dress them up or down.
– A pearl necklace or bracelet. These will always say style and elegance like Audrey Hepburn in Breakfast at Tiffany's.
– Some statement necklaces. These will turn any plain outfit into something 'wow' and interesting. Experiment with wood, metal and semi-precious stones.
Women's accessories – Shoes
– Nude or black pumps. Select a medium to low heel so they match nicely with pants or skirts.
– Ankle boots. You choose the colour, style and heel height. Ankle boots will see you through autumn, winter and the early stages of spring.
– Stylish Sneakers – for dashing to the supermarket, travelling to and from work etc.
– A pair of nude coloured strappy sandals with medium to high heels will be very versatile and take your outfits from day into night.
– Stylish low heeled sandals. Elevate a basic outfit of tee shirt and jeans from your feet up!
– Beautiful ballet flats. These are your comfy 'go tos' and like your pumps, they will go perfectly with pants or skirts.
Women's Accessories – Bags
– Tote bag. Your everyday bag should be made of good quality leather to withstand the wear and tear of daily use. Invest in another more structured bag for work.
– A beautiful black or metallic evening bag. Stick to these options as they will go with everything.
– A wallet that is in good condition. If yours is tatty around the edges or falling apart, it's time to replace it. Think of cost per wear. If your wallet cost $300 and you used it for 300 days that equates to it costing you $1 a day!
Women's Accessories – Other
– Sunglasses. These should suit your face shape, compliment your natural colouring and have good quality lenses.
– a silk scarf. These are the perfect weight: light enough to wear in summer and warm enough to use during the cooler months.
– 2 lipsticks: 1 for day and 1 that is a little bolder for night. Find your perfect shade here.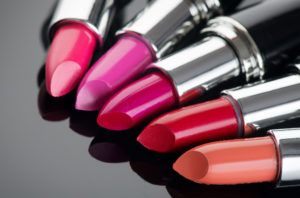 – Shapewear. Not for every day use, but perfect for under clothes where you want to create smooth, sleek lines. Ensure your shapewear fits comfortably: it's about flattering your figure, not about making you look a size smaller.
– A good quality leather belt. Use it with your pants and jeans or over a loose blouse to cinch in your waist.
– A Pashmina – Great to wrap around your shoulders when the nights get nippy or when travelling on any form of transport that is airconditioned to subzero temperatures.
– Leather gloves – a must for those who feel the cold, and they are a stylish addition to any coat and scarf ensemble.
– Hats. There are so many practical reasons for wearing hats, like protecting your face, hair and scalp from the harsh sun's rays, but they are also a great opportunity to make a style statement.
Want to know more about how to create stylish outfits using your accessories and a small capsule of clothes that all mix and match together?
SAVE THE DATE because 2nd June is the next Shop Your Own Wardrobe workshop. If you are ready to look and feel fabulous with less clothes and be able to travel lighter and still look stylish, this fun 3 hour session is a must attend.
EARLY BIRD SPECIAL: Get 25% off your Shop Your Own Wardrobe tickets when you book with a friend before 14 May 2018. This offer is only available if tickets are purchased directly through Ann: ann@imageconfidence.com.au (Pay just $112 each – saving more than $35 off the regular price of $149.75)
After this date, tickets can be purchased at Eventbrite for $149.75 per person.
I'm always interested to hear the style topics you would like me to cover. Send me your suggestions in the comment box below.