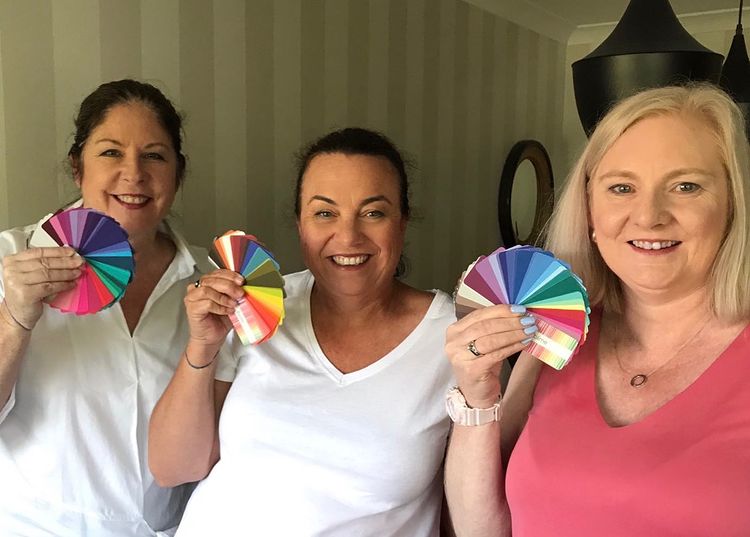 Personal Colour Analysis Workshop
Next Workshop: TBA or Book A Private Party
Love your look and elevate your self-confidence by wearing colours that are perfect for you!
Discover colours & makeup that will have you looking fabulous & feeling confident every day.
Would you like to know the colours that make you look fabulous?
Would you like to be able to effortlessly mix and match the clothes in your wardrobe because you know the colours work together?
Would you like to save money when shopping for clothes because you know which colours to buy?
Having a personal colour analysis takes the guesswork out of choosing the colours for your clothes, shoes and accessories right through to your hair and makeup colours.
In this half-day workshop, you'll experience a transformational personal colour analysis that helps you discover your most flattering colours – colours that give your confidence a boost.
Why is this important? – Because when you look good, you feel good!
Wearing your best colours is a fantastic tool that:
? makes your skin and eyes look brighter – you look healthier, more vibrant
? helps you create an easy mix and match wardrobe
? saves you time when shopping for clothes, shoes, accessories and makeup
? eliminates having items in your wardrobe that you never or very rarely wear
? boosts your self-confidence, giving you that extra lift to go after your personal and professional dreams
? helps you feel great about your appearance!
? Make 2023 your best year yet by wearing the colours that make you shine
Personal Colour Analysis Workshop
Date: TBA
Time: 10 am to 2 pm
Bookings: phone 0408 108 804
Place: Leichhardt (exact location will be disclosed on booking)
Group size: min.3, max. 4
Investment: $355 per person
Would you like to organise a fun, private colour analysis party for you and your friends?  Get a group of your besties together (3 or 4 people), and we'll arrange a specific time for your VIP workshop.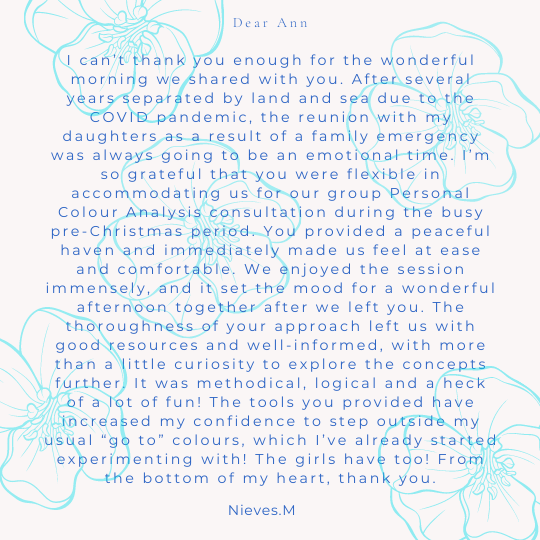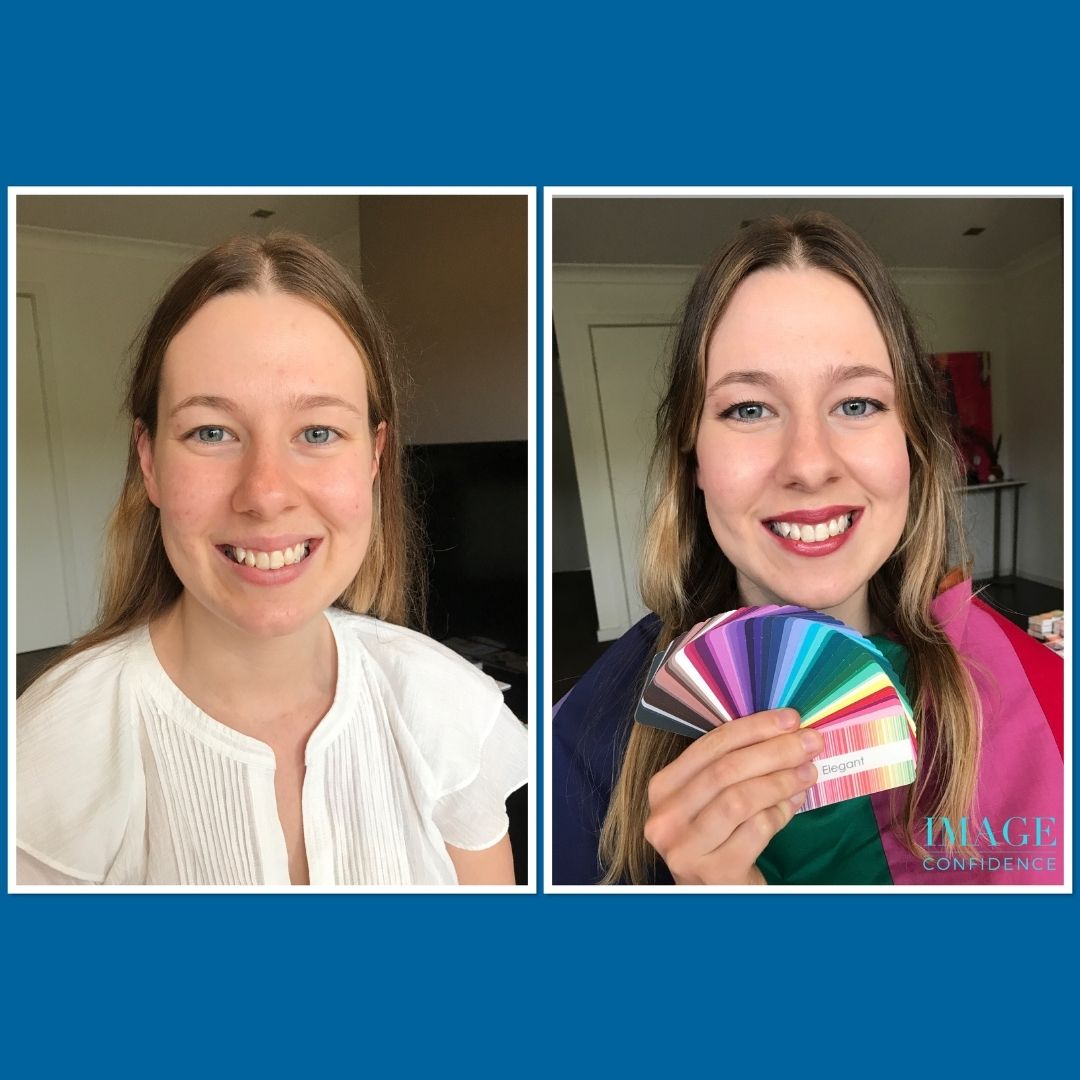 "I found having a colour consultation with Ann to be extremely worthwhile – I have wanted to do this for years!
It was interesting to find that my best colours are those that I have often steered clear of because I didn't realise they were right for me!!
I also found the makeup tutorial incredibly helpful.
Ann has a friendly, warm and engaging manner. I'm looking forward to see how my wardrobe evolves in the future!"

Moya L, Gladesville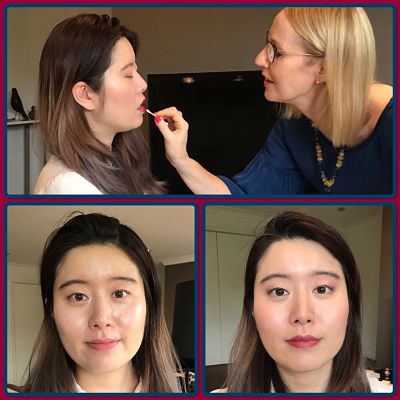 "I attended the Personal Colour Analysis Workshop with Ann today and it was truely amazing! Ann helped me with step by step instructions to identify my best colours. It will definitely take away a lot of guesswork when it comes to choosing new clothes in the future. I'd struggled to find a perfect shade of foundation/blush for years and finally found them today. It was a wonderful experience – highly recommend!"

Anh. C, Mascot
What you'll receive at the colour consultation
? A personal colour analysis (1:1 consultation is usually $395)
? A personalised swatch of 50 colours (RRP $80)
? A comprehensive colour booklet that explains in detail how you wear your colours (valued at $25)
? You'll discover your best neutrals to base your wardrobe around
? Discover your Signature Colours. These are individually selected from your palette and are your "Wow" colours
? Advice on hair colouring
? How to choose your best metals and glasses colours
? How to put your colours together in a way that's best for you
? How to mix and match colours
BONUS special offer
? Makeup colour tips
? An express natural day make-up application session (valued at $120)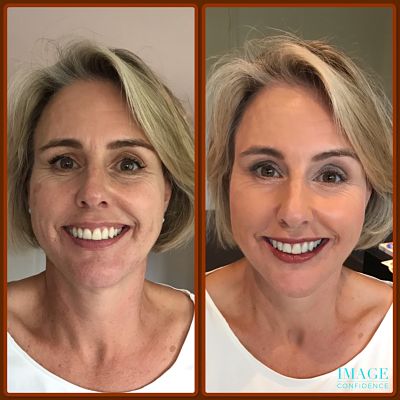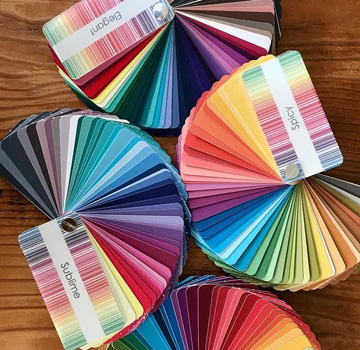 Other benefits you'll gain from your personal colour analysis
enhance your best features
boost your self-confidence
look energised and youthful
make positive first impressions
create a simplified, versatile wardrobe
save time – in the shops and getting dressed
save money by only buying colours that suit you
About your colour consultant:
Hi, I'm Ann Vodicka, an internationally certified and award-winning colour and style consultant. I look forward to seeing you at one of these fun and informative workshops. If you'd like to find out more about me click here.