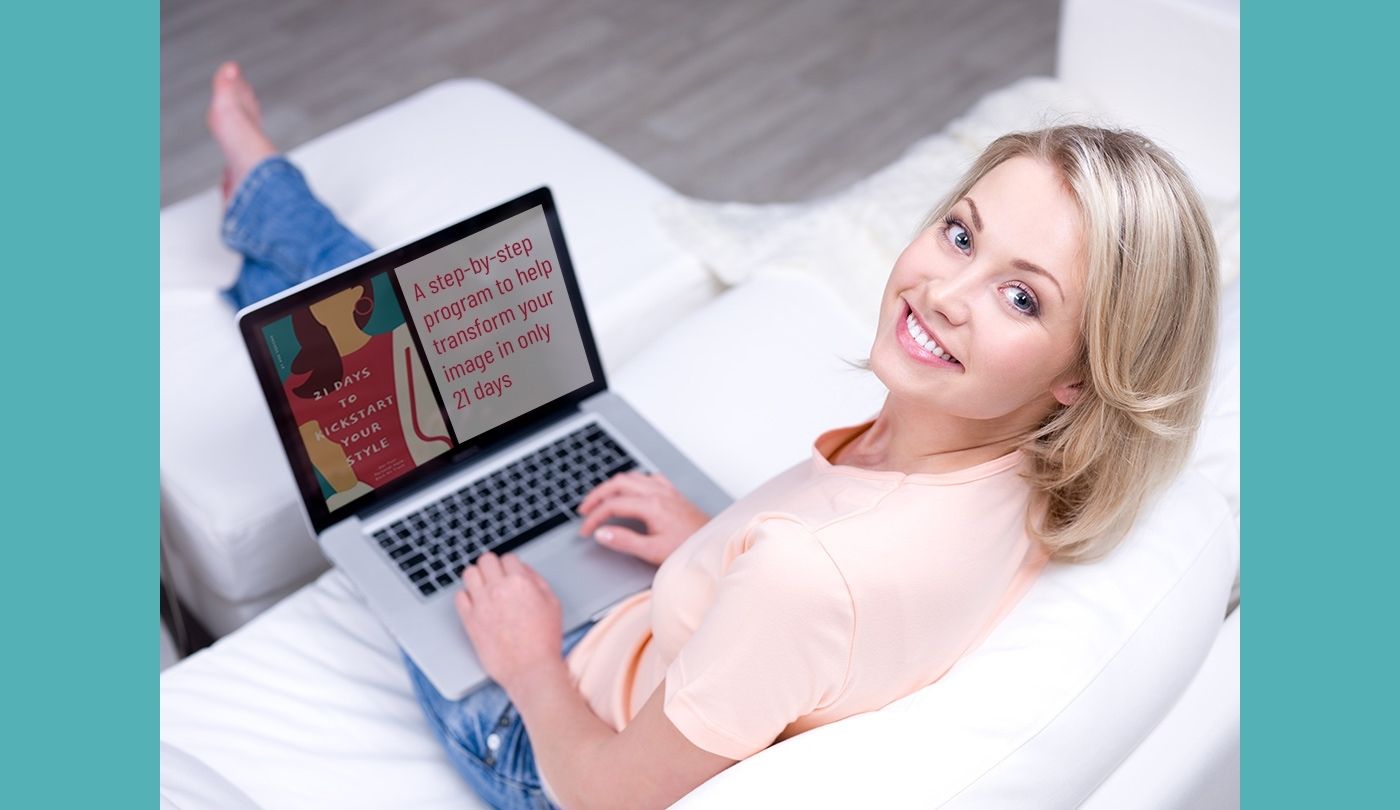 This Style Program is Easy and Fun!
Your style plays a key role in how you feel about yourself and how you "show up" in the world. It also plays an important part in how others perceive you – from the roles and responsibilities you receive at work to the friends you make and even the type of partner you attract.
Your unique sense of style comes from within. No one will have the same style preferences as you. It's what makes you, you!
It's also empowering and energising when your clothes fit well and reflect your 'true you' in a way that positively impacts your personal and professional life. When you're living, looking and acting in ways that are truly authentic to you, then others can't help but be drawn to you.
If you feel like you've fallen into bad style habits and you're stuck in a style rut, or you've simply lost your way, then join the 21 Days to Kickstart Your Style Program. It's a self-guided, self-paced program specially developed by an internationally certified and award-winning professional stylist and image consultant to help get your personal style back on track.
WHAT IS 21 DAYS TO KICKSTART YOUR STYLE?
Over 21 days you'll explore your style preferences, your colouring, your body shape and the clothes you wear. This series of mini' style experiments' has been developed to motivate you to explore how you dress, so you feel more connected to your unique sense of style.
Each day, there will be a quick and easy activity to help you to tap into your inner 'style goddess' and shed new light on ways to wear what's already in your wardrobe.
You will have space to record your thoughts and observations about each day's results.
To assist you on your style journey I've included two helpful bonuses.
Bonus 1: Your 'Personal Style Profile' to record your style preferences in one convenient place. This becomes your shopping cheat sheet.
Bonus 2: Your 'Wardrobe Wishlist' – a handy place to capture items you discover that need to be added to your wardrobe based on your learnings throughout the program.
Very few women are born with the 'style gene', so having a helping hand walk you through the maze can make the process of discovering or refining your style easier, stress-free and fun.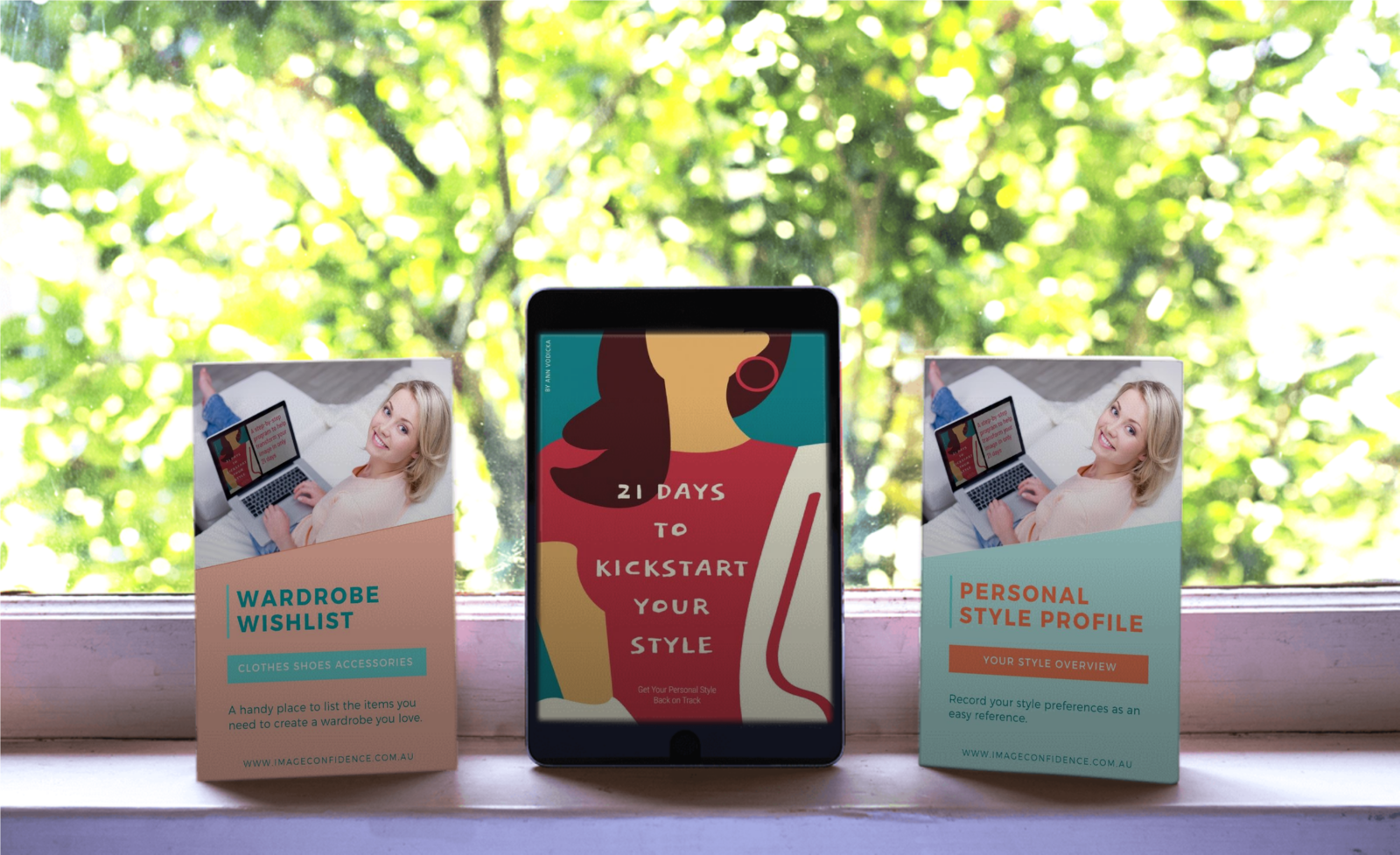 WHAT IF I CAN'T COMMIT TO 21 DAYS IN A ROW?
Remember, you have to get dressed every day anyway, and the daily prompts in this program will give you a focus point for creating your day's outfit. Many people tell me that it makes getting dressed easier.
Of course, sometimes the daily prompt may not fit with your life or what you have planned for the day. I understand that grabbing some time out to focus on your own needs can be a challenge. So I've designed this program with that in mind. Even though it says "21 days", the beauty of this program is that you can work at your own pace… this is all about YOU!
Of course, as with anything in life, your program results will depend on what you put into it. But to help you succeed. You have lifetime access to the program, so you can revisit the program again and again as required.
WHAT CAN I EXPECT FROM THIS STYLE PROGRAM?
You might not know this, but as an experienced image consultant, I'm going to let you in on a little secret… it's a complete myth that you need a huge wardrobe or that you have to spend a ton of money on clothes and accessories to look and feel great. Anyone can look good and feel more confident; it's just a matter of knowing what suits you, where to find it, and using some simple tips for creating a range of looks for different occasions.
The Benefits of Doing 21 Days to Kickstart Your Style
Your time and your money are precious resources. Wouldn't you like your wardrobe to work harder to support you and your goals?
The activities covered in 21 Days to Kickstart Your Style have been specifically designed to help you feel more stylish, more empowered and more confident in your appearance, and more in control of your personal and professional image.
Grab it now for only AUD$47 [that's way less than a new pair of shoes!] This includes your two bonuses.
It's time to get started! Click the 'Buy' button below, and imagine how improved your style will be in only 21 days. How would that feel for you?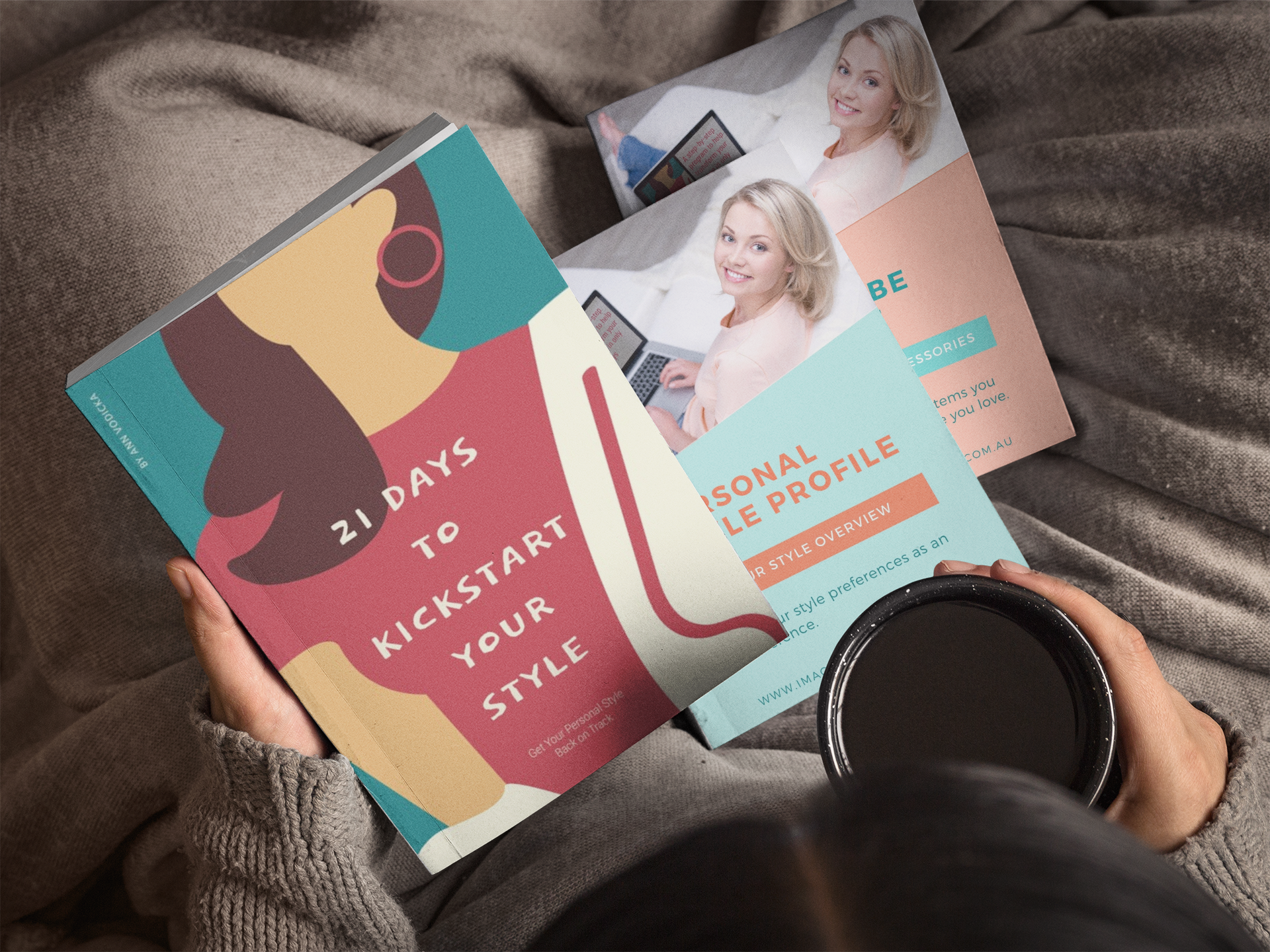 PLEASE NOTE: For enhanced security, all payments are made via PayPal. The "buy" link will take you directly to PayPal to finalise your order, but you do not need to have a PayPal account to process your payment ( you can securely use your credit card).
After payment, simply click on the "Return to Seller's Website" link and you will be redirected to a page where you can securely download your program as a PDF file. For best results, we suggest you print this PDF and keep it handy as you work through the program. You will be provided with a password (unique to you) to open the program once you have downloaded it.