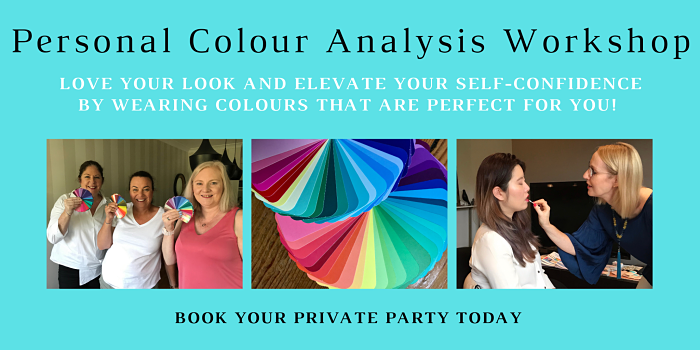 Discover colours & makeup that will have you looking fabulous & feeling confident every day at this Personal Colour Analysis Workshop.
"I found having a colour consultation with Ann to be extremely worthwhile – I have wanted to do this for years!
I found that my best colours are those that I have often steered clear of because I didn't realise they were right for me!!
I also found the makeup tutorial incredibly helpful.
Ann has a  friendly, warm and engaging manner. I'm looking forward to see how my wardrobe evolves in the future!"
Moya, Gladesville
I'm running a fun, half-day workshop where you can experience a transformational personal colour analysis that gives you clarity about which colours to wear, and that gives your confidence a boost.
I'm passionate about enabling women to feel confident and empowered about their appearance.
This small group colour consultation is held in Leichhardt, Sydney. It will help you discover the colours that look terrific on you – your skin and eyes will look brighter, and you'll look healthier and more vibrant. Why is this important? Because when you look good, you feel good! Wearing your best colours is an amazing tool that re-energises your self-confidence giving you that extra lift while you're pursuing your personal and professional dreams.
Make 2021 your best year yet by wearing the colours that make you shine 🌟🌟🌟
What you'll receive at the colour consultation
🌈 A personal colour analysis ( 1:1 consultation is usually $375)
🌈 A personalised swatch of your best colours (valued at $80)
🌈 A comprehensive colour booklet (valued at $25)
BONUS special offer
🌈 Makeup colour tips
🌈 An express natural day make-up application session
(valued at $120)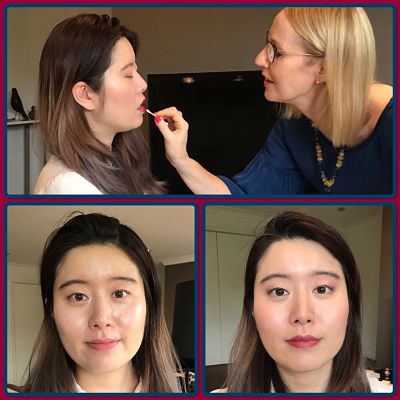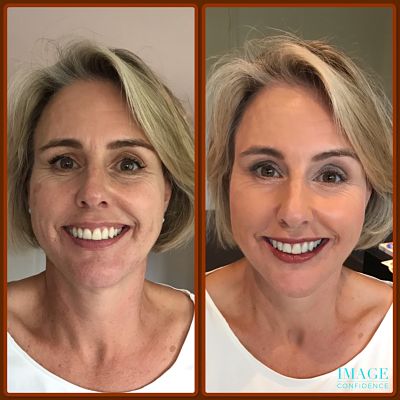 Other benefits you'll gain from your personal colour analysis
• learn your best colours for hair dye
• discover your signature colours – these are individually selected from your palette and are your 'wow!' colours
• learn easy ways to mix and match your colours
• enhance your best features
• discover your best metals and precious stones
• look energised and youthful
• make positive first impressions
• create a simplified, versatile wardrobe
• save time – in the shops and getting dressed
• save money by only buying colours that suit you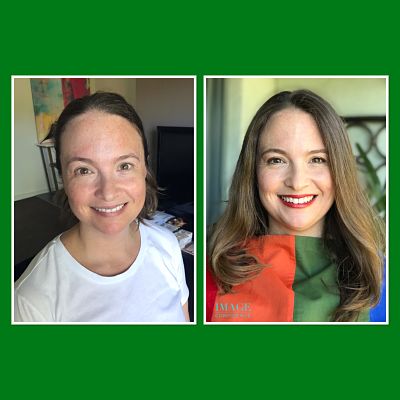 Dates: Contact me for a private party.
Time: 10am to 2pm
Place: Leichhardt (exact location will be disclosed on booking)
Group size: min.3, max. 4
Light snacks provided
Investment: $295
Contact me to purchase your tickets
"Ann's Personal Colour Analysis Workshop has changed my world! I now have the confidence to shop for colours I know will enhance my skin tone and bring out the best in me, not just colours that are trendy, but colours that are perfect for me! The makeup session was an added bonus and I'm getting lots of positive comments from other people on my new look. Ann used colours that I never dreamed of wearing and I love them! I thoroughly enjoyed the workshop! Ann made me feel comfortable from the start with her warm and friendly nature, and it's obvious she is passionate about helping others. Ann is truly gifted in what she does. I wish I hadn't waited so long to attend Ann's workshop!"

Arlene A, Oatley
If you have any questions about the workshop you can email me: ann@imageconfidence.com.au
Shop Your Wardrobe Workshop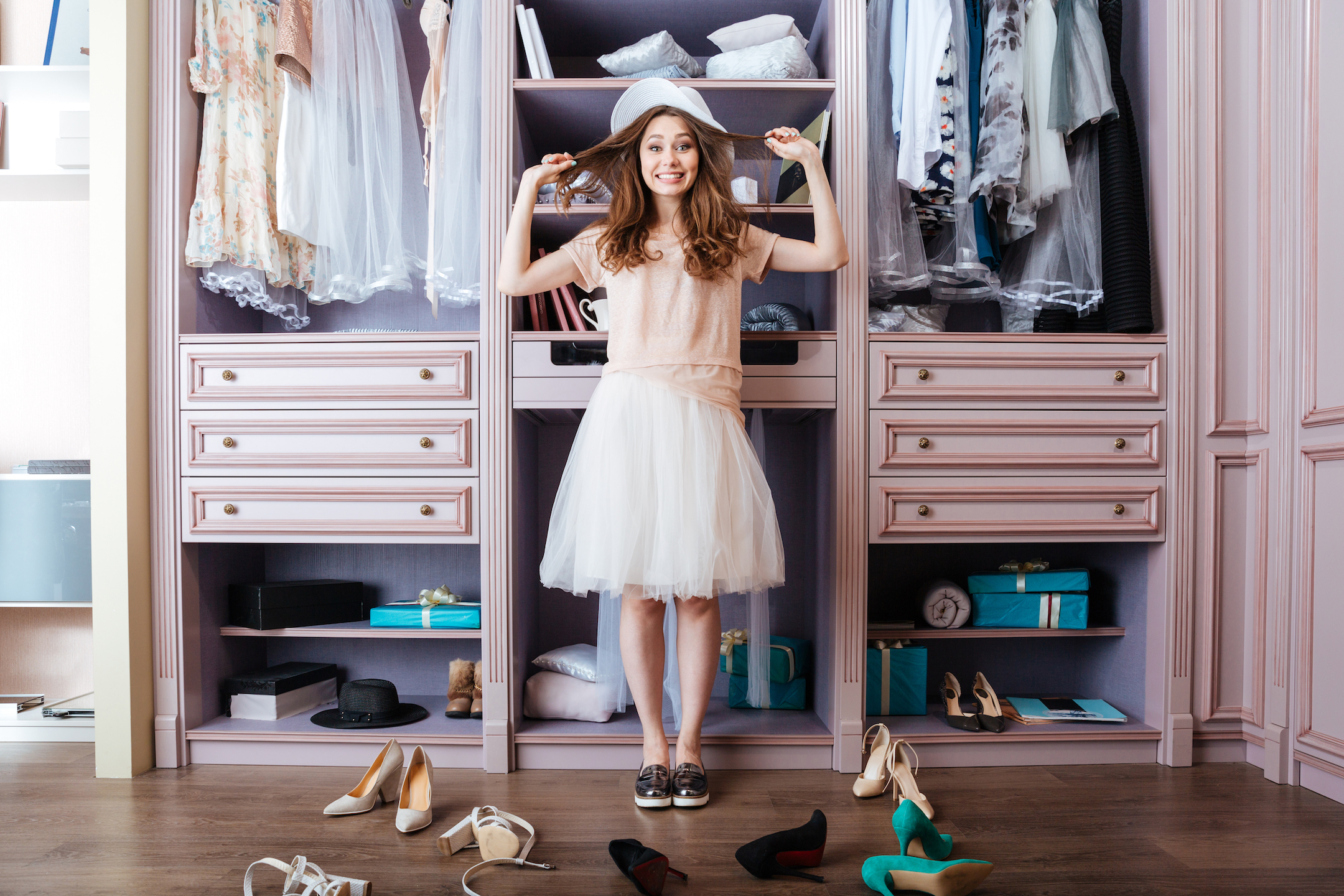 Are you ready to get more use from the clothes that are hanging in your wardrobe? Are you ready to let go of items you never wear? Instead of spending hours trawling through retail stores or online, let's go shopping in your wardrobe to find the hidden treasures that lie inside!
Work out which items should stay and then create coordinated, stylish outfits from the clothes you keep.
Having a wardrobe that works really is possible!
Join us at a super fun Shop Your Wardrobe Workshop to change your wardrobe habits forever. Discover the tips and techniques you'll need to create the wardrobe of your dreams.
"…A very informative workshop which offered practical advice on decluttering your wardrobe, creating a capsule wardrobe and taking 13 garments and turning them into 64 outfits. WOW! Ann's infectious sense of humour made for a fun evening. If you are thinking of revamping your wardrobe or feel your wardrobe is in a rut then talk to Ann."

Kim W., North Sydney
"Having attended Ann's workshop … I learnt how to shop for my existing wardrobe, how to cull unwanted items, how to align your shoes so they take up less room in the wardrobe and many more aha tips. I encourage you to attend. Ann's vivacious personality and love for what she does makes it easy to remember the information provided when you next go to your wardrobe."

Bron C., Oyster Bay
Shop Your Wardrobe Workshop:
Date: Let's organise a date that works for you and your friends
Time: 10 am to 2 pm
Place: Leichhardt, Sydney
Group size: 4 or 6
Light snacks provided
Investment: $295
NOTE: Please bring 2 pieces of clothing you haven't worn in over 2 years.