The National Gallery of Victoria's impressive inaugural Triennial exhibition featured displays of contemporary artists from 32 countries. A stand out for me was the collection of wonderful creations from Chinese born fashion designer Guo Pei. The stunning costumes were from her 2017 Spring/Summer 'Legend' couture parade.
All of the 'Legend' pieces were on loan from a private collection. These amazing gowns showcased Guo Pei's remarkable imagination and design prowess. Bringing her phenomenal concepts to life took hundreds of skilled artisans thousands of hours to complete.
Pei's inspiration came from her visit to the baroque cathedral of St. Gall in Switzerland. She was mesmerised by the stunning ethereal murals, its dome and the rich gold ornaments. And so began a two-year journey of inspiration and creation leading to these impressive haute couture gowns.
This display was a feast of sparkling crystals, sumptuous embroidery and silk. As well as feathers, metal, PVC, dazzling gold thread and organza.
Here are some of the photos I took during my visit.
Ensembles
Fantasy Footwear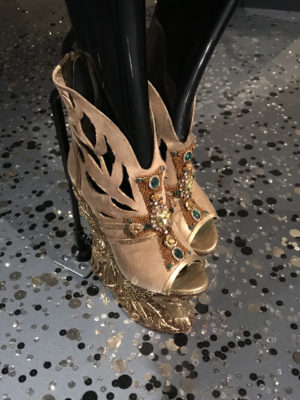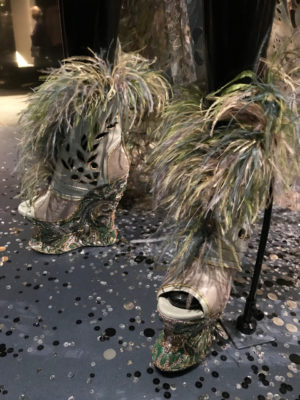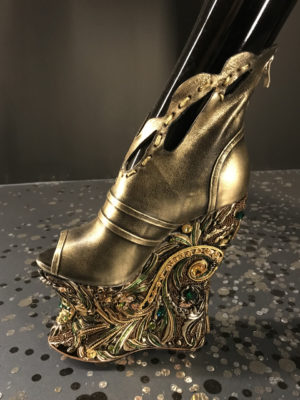 Fabulous Fabrics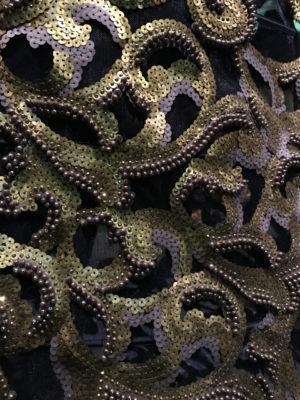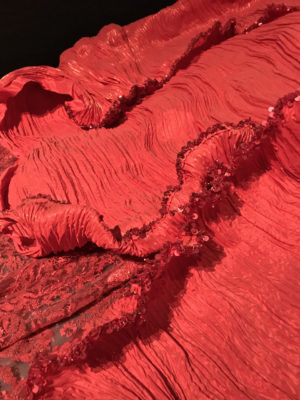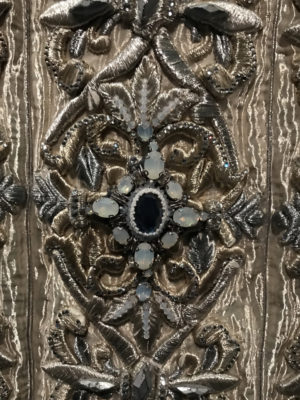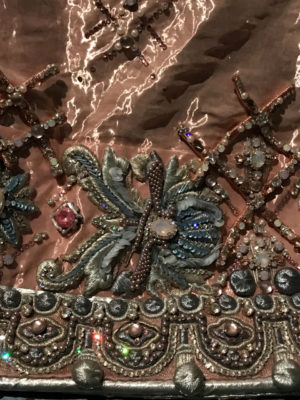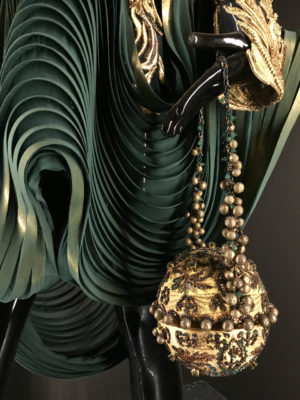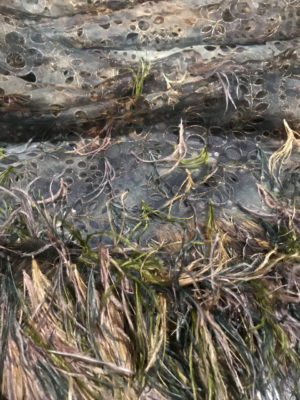 The Finale
Guo Pei's 'Legend' couture fashion show ended spectacularly with this Red Goddess gown. Carmen Dell'Orefice, octogenarian and American model, paraded the gown which is said to symbolise blood.  Made from metallic fabric, silk, crystals and embroidery, this sculptural piece makes a dramatic statement as you enter and exist the exhibition.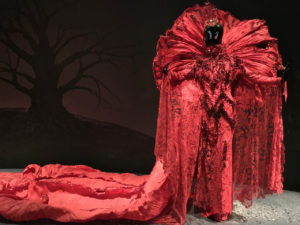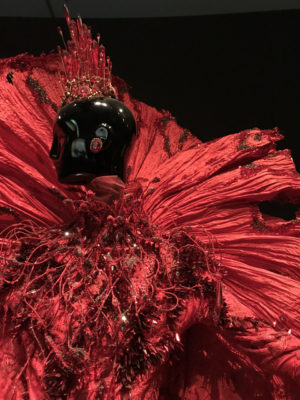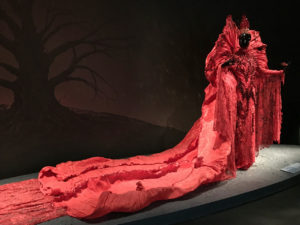 Ann Vodicka is a Sydney based image consultant and personal stylist. She believes that all her clients have their own unique sense of personal style and she delights in helping them express it!
Image Confidence was created to help you look your best with minimum effort and maximum impact.
Contact Ann to start your transform to image confidence.