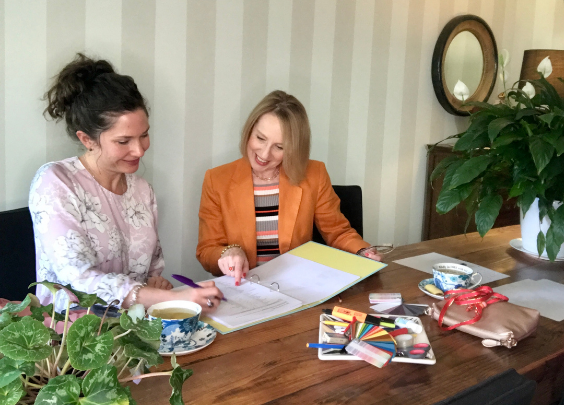 "To me, clothing is a form of self-expression – there are hints about who you are in what you wear." Marc Jacobs
Is a personal style consultation for you?
Discover Your Unique Sense of Style and How to Dress Your Body Shape & Proportions – available in person or online.
Your sense of style, personality, body proportions and lifestyle are all unique.
The key to effortlessly expressing your style is to clarify your style preferences and dress your unique proportions so you always feel comfortable, confident and authentic. Combine that with the tools of knowing how to dress for your body shape, proportions, and lifestyle, and you will be in 'personal style heaven'.
Most people struggle to identify these elements for themselves successfully.
Many of my clients tell me they have a wardrobe full of clothes, yet they feel like they have nothing to wear. You might be transitioning from one life chapter to the next, and how you dressed in the past doesn't feel right. If you're ready to launch into your new chapter feeling self-assured and ready to enjoy it, this 3-hour discovery session will be invaluable.
A style consultation empowers you with knowledge specific to your unique body proportions. It gives you the tools to help you select clothes and accessories that reflect your authentic style and highlight your natural assets.
Save time, money and shopping frustration by knowing which items to take into the fitting room or select online. You'll have success buying things that work for you, not against you. You'll own a wardrobe of clothes you love that which you'll wear over and over again.
"I am basically someone that has very little idea about fashion, colours and makeup. I tend to gravitate towards things that are quick and easy to grab and put on. However I realised with my recent promotion I can no longer hide and I am now in the public eye a lot more. I met with Ann to help me with all of this. I spent a full day with her looking at my colours, makeup and dressing for my style preferences and body shape. It was the BEST thing I have done for myself. Ann was fantastic to work with and she has definitely given me the skills that I need to overhaul my entire wardrobe and buy the right clothes in the right colours. I have received so many compliments since spending the day with her. I could not recommend her expertise enough in this area and I know I will be using her again to check in and refresh my look in the future."

Carolyn M.
Online sessions 
If we're unable to meet in person, you can still discover your innate style preferences, clothing styles, fabrics, patterns, shapes and accessories which will feel and look right for you. Own a wardrobe full of clothes you love to wear. If you are transitioning from one chapter of your life to another or feel you've lost your 'style mojo', this will be a valuable session for you.
Contact me on 0408 108 804, and I'll take you through the steps.