Wearing Your Best Colours Will Change Your Life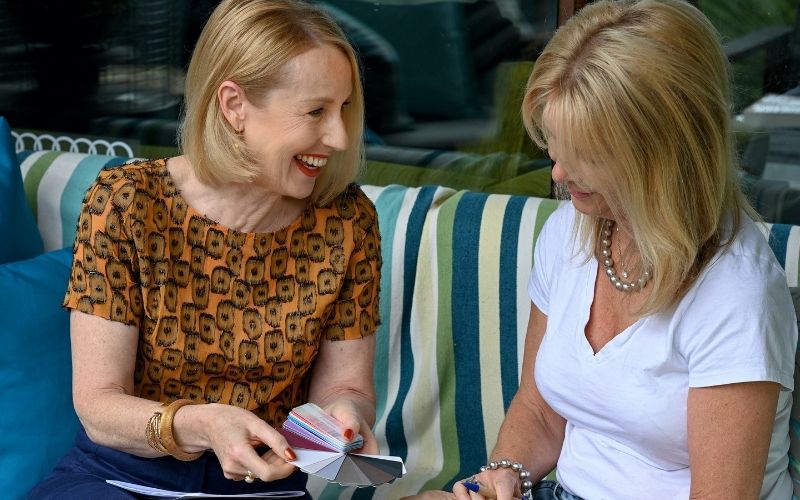 A Personal Colour Analysis will show you all the colours that harmonise with your complexion, hair and eyes. Wearing your colours is one of the simplest and most effective ways to be sure that you look and feel your very best every day.
Do people compliment you (rather than commenting on the colour itself) when you wear certain colours? Chances are those colours will be part of your ideal palette.
Having a personal colour analysis takes the guesswork out choosing the colours for your clothes, shoes and accessories right through to your hair colour. You'll always look healthy and vibrant, and if you've been feeling a little flat about your image this will give you the boost of self-confidence you've been looking for.
It will change your life!
Other benefits you will gain from a personal colour analysis consultation
look energised and youthful
feel confident and happy
enhance your best features
make positive first impressions
create an efficient and versatile wardrobe
save time – in the shops and getting dressed
save money – you'll only buy colours that suit you
"Wow. Ann is brilliant at her work. In my consultation she was meticulous with her attention to detail, considerate answering all my (hundreds of) questions about colour, and was very encouraging. I had travelled from beyond Sydney for my colour consultation, so I had high hopes for what I would get out of the experience – and she did not disappoint. I had explained to Ann over the phone that I had been trying to work out my "ideal colours" online through articles. She completely took away the guess work in-person. She made the most of the full session, and even offered recommendations for lunch afterwards! Thanks so much Ann!"
Emily. R.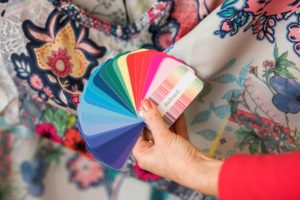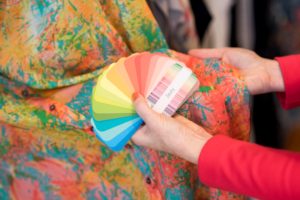 During your colour consultation, you will discover:
the perfect colour palette that compliments your skin tone, hair and eyes
your signature colours – colours that are exceptionally flattering on you
your best neutrals – these form the core of your wardrobe
how to mix and match your colours
hair colour options
guidelines for your glasses and jewellery
how to wear colour to flatter your figure
colour psychology
make-up that compliments your complexion
Plus, you'll take home a complimentary colour swatch consisting of over 40 colour chips to use when shopping for clothes and accessories. And a handy booklet detailing everything we cover during the session (great for future reference).
Spend a relaxing couple of hours focused entirely on you and what is going to make you shine.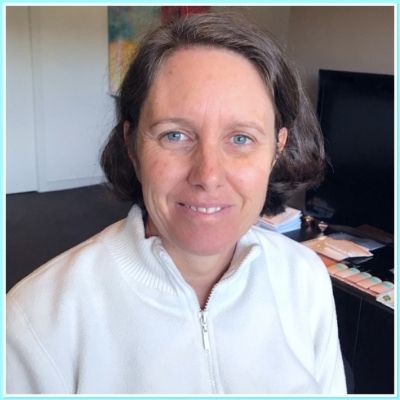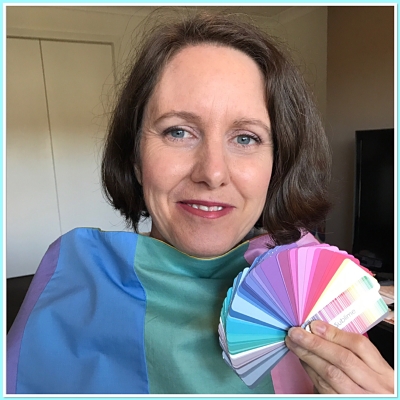 Online Personal Colour Analysis
If we're unable to meet in person, you can still have your colour analysis done online.
Contact me on 0408 108 804 and I'll explain the 3 easy steps.
"Ann and I finalised my online colour consultation via Zoom today. I'm so happy with my colour swatches and understand why I've previously been drawn to some of those colours. I have some new ideas to help me to choose outfits, rather than wasting money on clothes I don't end up wearing. Thanks, Ann, for guiding me through the selfie process and helping me out with a lip colour – I always found that hard! I would absolutely recommend Ann if you are looking to have your colours done, and doing this via email and Zoom worked well for me." Heather. K
If you'd like to share a colour analysis experience with a group of friends, I offer a discount for groups of 3 or 4 people.