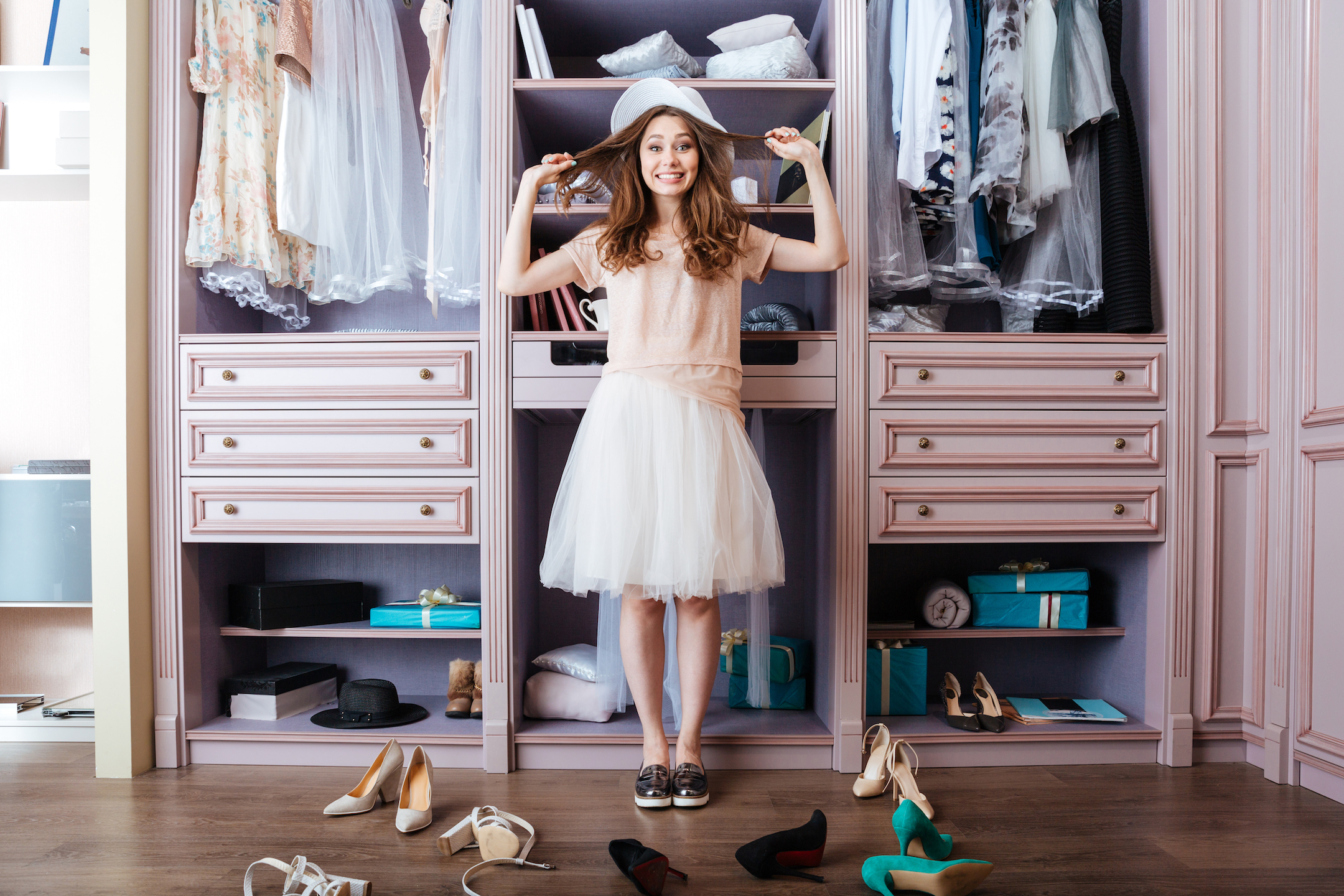 Learn How to Create a Capsule Wardrobe Workshop
Having a wardrobe that works really is possible!
Are you ready to get more use from the clothes that are hanging in your wardrobe? Are you ready to let go of items you never wear? Instead of spending hours trawling through retail stores or online, let's go shopping in your wardrobe to find the hidden treasures that lie inside!
Work out which items should stay and then create coordinated, stylish outfits from the clothes you keep.
Join us at a super fun Create a Capsule Wardrobe Workshop to change your wardrobe habits forever. Discover the tips and techniques you'll need to create the wardrobe of your dreams.
"…A very informative workshop which offered practical advice on decluttering your wardrobe, creating a capsule wardrobe and taking 13 garments and turning them into 64 outfits. WOW! Ann's infectious sense of humour made for a fun evening. If you are thinking of revamping your wardrobe or feel your wardrobe is in a rut then talk to Ann."

Kim W., North Sydney
"Having attended Ann's workshop … I learnt how to shop for my existing wardrobe, how to cull unwanted items, how to align your shoes so they take up less room in the wardrobe and many more aha tips. I encourage you to attend. Ann's vivacious personality and love for what she does makes it easy to remember the information provided when you next go to your wardrobe."

Bron C., Oyster Bay
Create a Capsule Wardrobe Workshop
Date: Let's organise a date that works for you and your friends
Time: 10 am to 2 pm
Place: Leichhardt, Sydney
Group size: 4 or 6
Light snacks provided
Investment: $295
NOTE: Please bring 2 pieces of clothing you haven't worn in over 2 years.