Travel packing can be a time consuming, overwhelming ordeal. Whether you're going away for a weekend or a couple of months, knowing what and how much to take can be tricky. You really need to be prepared for all seasons without taking your entire wardrobe.
Using the capsule wardrobe system will help you cut down on what you pack, and take your travel packing nightmare from mission impossible to mission accomplished.
Some of the benefits for packing this way are that your suitcase will be lighter (feeling exhausted after lugging your bag around will be a thing of the past – remember getting your bag up 4 flights of stairs in that cute Italian pension?), you'll have more space for the bits and pieces you buy along the way, packing will be quick and easy, AND you'll achieve stylish travel looks with a minimum of fuss.
The main aim is to take clothes, shoes and accessories that mix and match together, so that even though you're wearing the same items over and over again, the outfits always look different.
Here's an example of a travel capsule wardrobe I packed for two weeks in Cuba. Temperatures range from an overnight minimum of 19 degrees Celsius to around 30 degrees during the day.
This combination weighted 9 kilograms and only took up a quarter of my suitcase. By mixing and matching the 12 elements (excluding the accessories) I can create 30 different outfits!
Travel packing step by step
I started with 2 pairs of pants and a jacket which are in neutral colours (Neutrals include navy, white, cream, beige, black, brown, grey and khaki).
Note: You could easily substitute pants for skirts or shorts or a combination.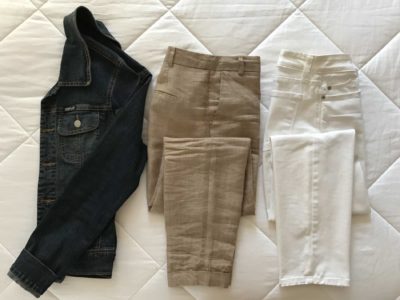 Then I added 4 tops from my personal colour palette.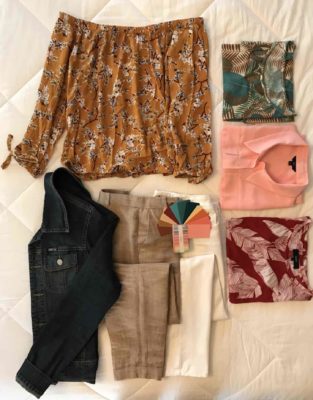 3 pairs of shoes: Sneakers, espadrilles and flat, brushed gold sandals.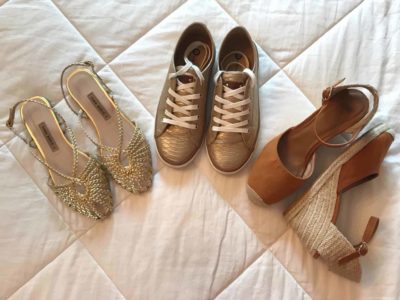 Add 2 lightweight dresses and voila!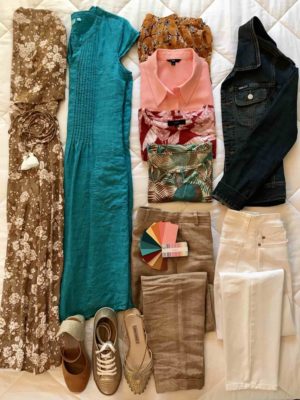 And finally, some fun accessories to complete the overall look.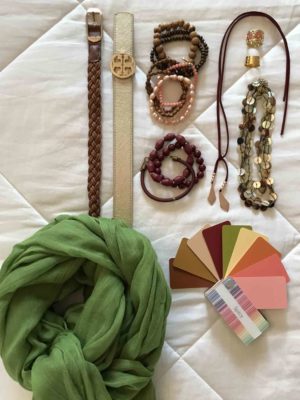 This diagram illustrates how it works: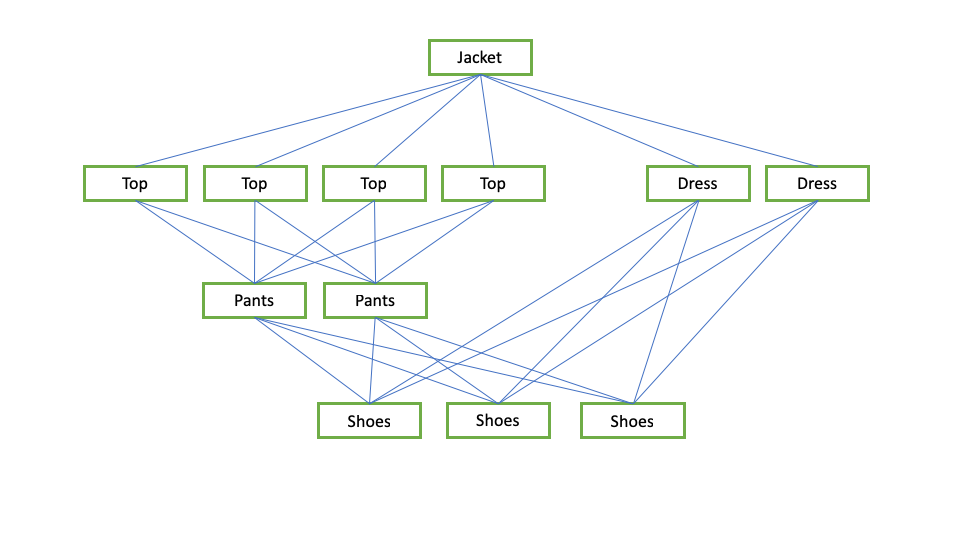 If you added another top, the outfit options would increase from 30 to 36. Increase or decrease the items you take depending on the destination, what activities you will be doing and the length of the trip.
Try this excellent travel packing tip if you want a more enjoyable, convenient and stylish trip away.
Wishing you happy and safe travels. Bon Voyage!