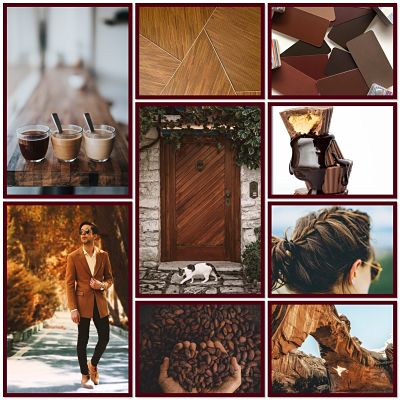 12 Joys of Colour
This is the fourth and final instalment in the 12 joys of colour series.  In this blog I explore two elegant neutrals: brown and grey, and the universal hue: teal.
Day 10 – Brown
Brown is a natural, neutral colour. It's one of my favourites. 
Have you been to Italy in winter? The Italians 'do' brown so well – dark chocolate married with rich caramel and hints of cinnamon. Italian men and women look very stylish walking the cobblestone streets of Rome, Florence, and Milan wearing these hues.
If you are light in colouring i.e. fair skin, fair hair, brown is a wonderful alternative to black – less harsh against your skin. And, with connotations of elegance, reliability, warmth and honesty, there's a lot to love.
Previously, brown was viewed as old fashioned and 'suburbia bland', but not anymore. Now it is considered sophisticated and 'euro chic'.
There are warm and cool browns. Choose the ones that harmonise with your complexion, hair and eyes. The personal colour analysis system I use helps take the confusion out of knowing which colours look great on you. It simplifies the overwhelm of colour choices and gives you the confidence to know you are choosing your best colours all of the time. In face to face interactions others see you before one word is spoken. Why not make that first impression count?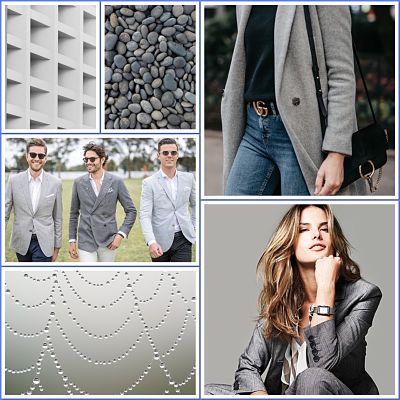 Day 11 – Grey
Grey is a sophisticated neutral and a stylish alternative to black.
In its purest form, grey sits on the cool end of the colour spectrum (black + white = grey). However, there are warm and cool versions depending on the colours it is mixed with. Add yellow to pure grey to create warm grey (It looks slightly green). Add blue to pure grey to make cool grey (It looks slightly purple).
Darker greys feel more formal and professional (business suits), whereas medium to light greys feel calm and harmonious (long line cardigans you wear in winter).
Grey is very versatile, so you can wear it with any colour. But if you're wanting to inject an element of fun and interest into your outfit, combine grey with red, blue, green, yellow or pink.
A great tool you can have is your own personal colour swatch. It will take the guesswork and confusion out of what colours look good on you. If you have warm undertones the swatch will have examples of your best warm neutrals and colours. And, if you have cool undertones it will have examples of the best cool neutrals and colours to suit you.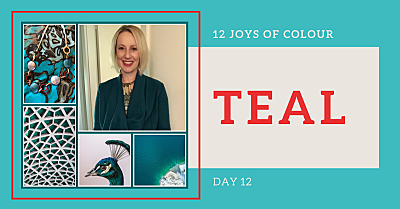 12 Joys of Colour: Day 12 – Teal
Well here we are, at the end of the 12 Joys of Colour. I've chosen a hue that suits everyone – teal.
Mix calming blue with healing, optimistic green, and you create teal. Deep versions are understated and elegant. Light versions stimulate creativity and individuality.
Some of you will know that I used to work for Qantas, so anything aviation interests me. And, my mum was a 'Kiwi', so this little bit of trivia sparked my interest…
Air New Zealand's aircraft livery and crew uniforms were teal until 2012. Air New Zealand's forerunner airline was Tasman Empire Airways Limited (TEAL). Is it a coincidence that the acronym and the airline's signature colour were aligned? I wonder…
Teal is a very versatile colour. It looks fresh and summery with white, cream and coral, and is 'lifted' by gold and silver.
Have the 12 Joys of Colour sparked your interest in discovering your best colours? Feel confident and proud of your image by wearing colours that harmonise with you. (Plus, save time, energy, and your sanity when shopping for clothes). 
Join me in Leichhardt (Sydney) at one of my fun and empowering Personal Colour Analysis Workshops. You can buy your ticket on Eventbrite or by contacting me.
Thanks for coming on this journey with me. Wishing you colour confidence always!