Amsterdam based Viktor Horsting and Rolf Snoeren are the masterminds behind the fashion house and perfume Viktor & Rolf.
I was lucky enough to be in Melbourne and visited the National Gallery of Victoria's Viktor & Rolf: Fashion Artists exhibition. It was a fascinating and thought-provoking display of their imaginative and innovative creations from their fashion shows.
Photos from the Exhibition
Russian Doll Collection featuring lace applique and Swarovski crystals
Wearable Art from the Autumn/Winter collection 2015-16
From the Spring Collection 2005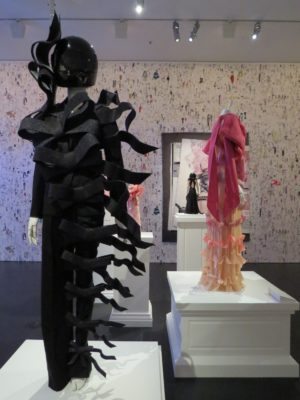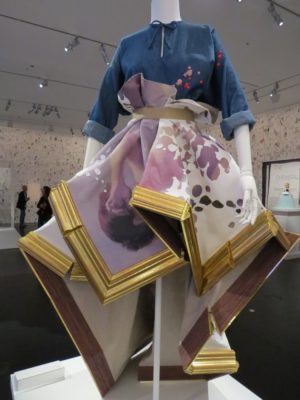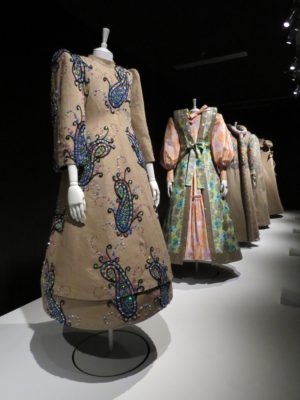 I was totally absorbed in the exhibition – it was brilliant! Subconsciously, I thought about what they are really trying to tell us. Three ideas came to mind:
1). The way we present to the world is more often than not a reflection of how we think and feel about ourselves, and what we value. Viktor & Rolf's garments are definitely forms of self-expression and they often reflect how they were feeling about the world during each creative journey.
2). Their designs question the idea of perfection. Why are we so hard on ourselves and very often so self-critical? There is plenty of room to creatively express who you truly are through the clothes and accessories you wear.
3). Viktor & Rolf's designs are courageous, pushing boundaries. Most of us aren't quite so avant-garde, but perhaps we could experiment a little and push our own personal boundaries to allow our unique and individual signature styles to shine.
Ready to shine brightly and discover your unique signature style and complementary colours?
Start your journey to Image Confidence today.
"Fashion is a lot more than a jacket on a hanger in a store. I think there's a lot more to it. It's a broader phenomenon than just buying clothes." Viktor & Rolf