Frida Kahlo was an outstanding Mexican artist and a remarkable woman. Her paintings vividly illustrate her irrepressible spirit, her life's loves and its many tragedies. It was her 'soul-revealing' paintings that brought Frida world acclaim.
In 2004 the discovery and unveiling of Frida's wardrobe further enhanced our understanding of her and her fascinating life. The public could see these items for the first time in 50 years. Nowadays some of this collection is on display at the Frida Kahlo Museum (La Casa Azul) in Mexico City.
While I was travelling in Mexico a few months ago the Frida Kahlo Museum was on my 'must see' list. It was amazing to view her art and personal belongings displayed in the house she once called home. The colourful clothes, accessories and ornately decorated medical supports really grabbed my attention. These items revealed a part of Frida I knew little about. I gained insights into her fashion style, her expressive personality, her love of her indigenous heritage, and how she dealt with the many physical challenges she faced.
Inside the Frida Kahlo Museum
Full length embroidered skirts showed Frida's love of traditional Mexican folk dress, and emphasised her love of colour, pattern and texture. They also served another purpose: to hide her thinner, shorter right leg which was the result of contracting polio when she was 6. The physical and psychological setbacks continued when the lower half of that leg was amputated due to gangrene. She showed amazingly resilience and positivity about the loss of her leg and showed this by painting her prosthetic limb vibrant red. The image below shows the dragon motifs that decorated the boot. This quote sums up her optimistic attitude:
"Pies para que los quiero si tengo alas pa' volar."
  "Who needs feet when I've got wings to fly."              
Art out of tragedy
In 1925 a bus that Frida was travelling in collided with a trolley car. This accident left Frida seriously injured with an array of broken bones and internal wounds. It was while Frida was bedridden healing from these injuries that her life as an artist really began. The plaster casts that she wore after the operations became a canvas for her artistic talents. She beautified the casts by painting them: transforming practical, unattractive moulds into works of art. And, to conceal the bulk of the casts and orthopaedic corsets, Frida wore free flowing, intricately decorated tops and dresses.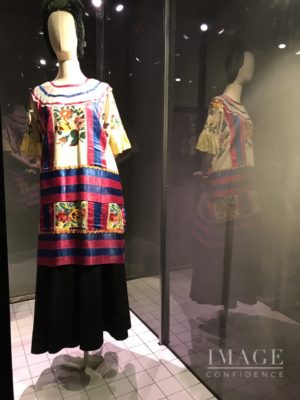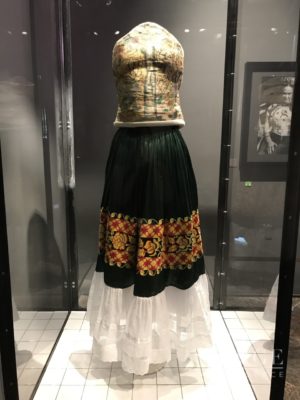 Frida adorned herself with ornate necklaces and head dresses too. These accessories drew the eye away from her ailing body up to her radiant face. Even Frida's famous 'mono-brow', seen in her self-portraits and portraits of her by other artists, served to draw attention upwards.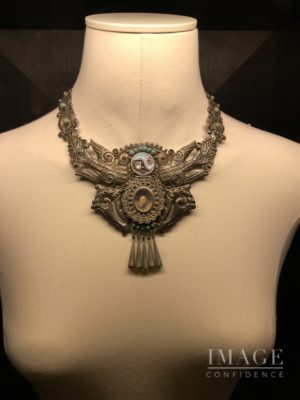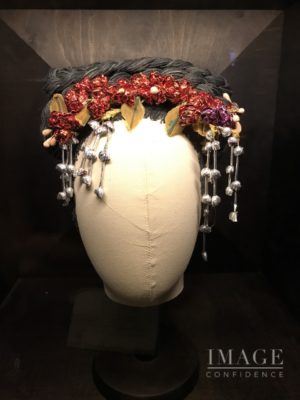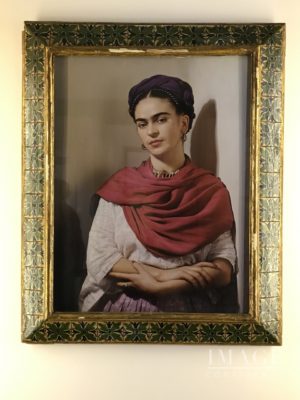 I spent hours walking around the rooms of the Frida Kahlo museum. Here was a woman who successfully used different mediums to express who she was and how she felt. Everything she wore resonated with her identity, beliefs and values, and at the same time accommodated her physical needs. She made her style her own and I greatly admire her for this.
Ann Vodicka is an image consultant who is passionate about helping her clients discover, express and develop their unique sense of style. She is the owner and director of Image Confidence.
For the month of August take up our special offer of $50 off Personal Shopping and Wardrobe Revival Experiences. Ann will make clothes shopping fun and rewarding, and will help you organise and revamp your wardrobe. Email or phone Ann to take advantage of this offer.