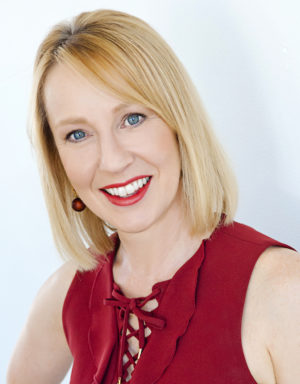 Hi, I'm Ann Vodicka your Personal Stylist and Image Consultant. I'm passionate about all things image, style and fashion and love sharing my tips, tricks and expertise with my clients.
My introduction to personal colour analysis began in the 80s when I attended a party to have my colours done. That's when I first realised that wearing colours that enhanced my skin tone, hair and eyes had positive effects on my appearance and confidence.
The impact seemed immediate. I started to receive compliments about how well I looked and I knew that wearing my optimal colours was all that I had changed. From then on I was hooked!
The early part of my career was as a fashion merchandiser, in-house staff trainer and store manager with a national fashion label.
Then my roles in customer service, group training and individual mentoring expanded when I joined Australia's leading airline; roles that I found very fulfilling and rewarding.
I pursued my interest in colour and style at the International School of Colour and Design then undertook residential and commercial interior design projects that helped to broaden and expand my knowledge of colour harmony and composition.
While working with clients to improve the spaces they lived and worked in, I realised that I wanted to shift my focus. I wanted to share the benefits that I'd experienced when I first discovered the power of my colours.

Now, as a practicing Personal Stylist, Colour and Image Consultant, member of the Association of Image Consultants International (AICI), and VP Membership for the AICI Sydney chapter, my aim is to help you transform yourself and move from unsure to confident about your appearance. Save valuable time and energy by simplifying the task of choosing what you wear.
            Dress for success everyday!
Are you ready to transform your life, build confidence and put your best foot forward?