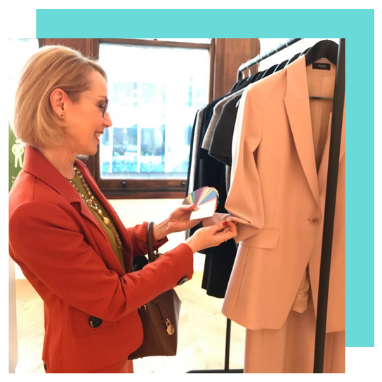 Shop, Integrate & Radiate Package (1 Day)
Shop, Integrate & Radiate Package (1 Day)
This package can be done in person or online
Do you get frustrated, overwhelmed or even buyer's remorse when you go shopping? Or are you guilty of purchasing new items which often remain unworn in your wardrobe with price tags still attached?
Our 'Personal Shopping and Wardrobe Integration' package might be just what you need to help create a fun, empowering and rewarding shopping experience – and guarantee you'll be able to assemble existing and new items that you'll feel fabulous wearing again and again. This package is a popular choice – not only because it provides a completely tailored and personalised shopping experience designed to suit your body shape, colouring, personality, lifestyle and budget – but also as it takes the experience one step further, by following your time at the shops with a 'wardrobe integration' session at your home.
Coupling the services in this way is designed to help you really optimise your new purchases and ensure you can mix and match them with items you already own. It works so well we find many of our clients often repeat this service – often to cater to seasonal or lifestyle changes (like having a baby, losing weight, getting a new job etc.) that have prompted an update – or simply just a desire to evolve and revisit their style over time.
How does it work?
Personal Shopping - 2 hours
(with a 2 hour pre-shop)
With your list in hand and budget in mind, you'll benefit from a two-hour pre-shop done before you arrive to really maximise our time together, before we spend two hours shopping. Bring your energy for what my clients describe as an efficient, stress-free and energetic shopping experience! You'll benefit from styles and sizes already pre-selected for you and ready for you to try on, access to personal shopping suites in some centres which add a touch of luxury and comfort to the experience – and importantly, confidence that you are purchasing items that are just right for you.

Wardrobe Integration - 2 hours
With your new purchases in tow, we head back to your place so you can learn how to integrate them into your wardrobe, and mix and match them with things you already own. This is an important, final step to ensure you know how to make all of your pieces (existing and new) work together to make multiple outfits and you can see just how versatile your wardrobe now really is!
Have you had a personal colour analysis before and do you know what styles/shapes work best for you? Before we hit the shops you might like to check out our:
'Colour and Style Foundations' package – our Colour & Style package to help you take the guesswork out of choosing clothes, shoes and accessories for life; or our
'Complete Image Confidence' package – an end-to-end style experience which includes a Colour Analysis, Style Session and Wardrobe Refresh to begin with, followed by the Personal Shopping and Wardrobe Integration service.
Testimonial
"Ann's personal shopping services gets a 5-star rating from me. The effort Ann took to go pre-shopping before our "date" was astounding and took the pain away from me having to wander around aimlessly looking for clothes that would be suitable for me and my overall wardrobe. As a woman with some extra curves, I find clothes shopping overwhelming and disappointing at the best of times and I usually end up either purchasing something for the sake of buying or I go home with no purchase and feel blue about the whole experience. Having Ann as my personal shopper transformed my wardrobe from the moment I tried on my first garment! Yes, I was taken out of my comfort zone with clothes I would never had considered suitable for me, but there I was loving them and couldn't wait to wear them. I found this exciting and knew instantly that with Ann's pre-shop and her advice on the day was not only a worthwhile investment in my wardrobe but a worthwhile investment in me. I cannot thank Ann enough and wish I'd discovered her years ago. I now know that when it's time to update my wardrobe or I have a special occasion, I will be making an appointment with Ann as I would with my hairdresser. I regard the investment the same. If anyone wants to take their wardrobe to the next level, Ann's expertise and passion for colour and style is who you want next to you in the change room ;-)"

Nicole M.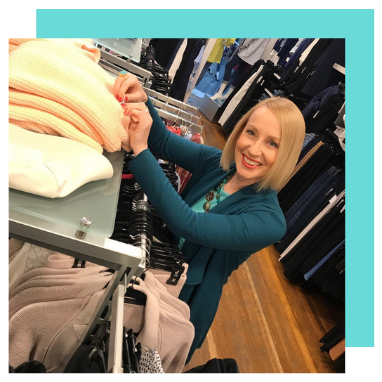 Looking for help putting this new knowledge into practice?
Explore...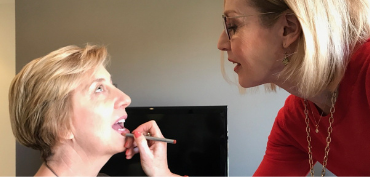 Complete Image Confidence Package (2 Days)
End-To-End Colour, Style, Shopping & Wardrobe Package