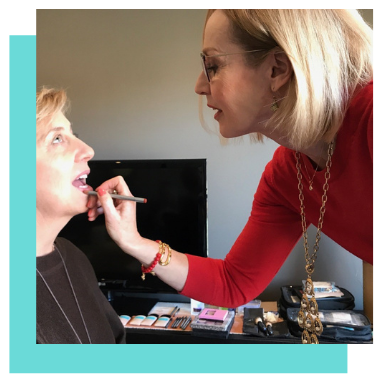 Colour and Style Foundations Package (1 Day)
Colour Analysis & Personal Styling Package
This full day experience can be done in person or online.
Have you ever wondered why some people always look 'vibrant', 'fresh' or 'fabulous' no matter their shape or size? Chances are, they are wearing their most complimentary colours and clothing styles that are most flattering to their body shape.
'Colour and Style Foundations' is the starting point for feeling confident and empowered about your personal style. Everything you learn during this day will be the essentials you need for your personal 'style toolkit'. All details and information are specifically designed for your unique colouring, style preferences, and body proportions.
The 'Colour and Style Foundations' package is a two-part program to help you achieve your version of 'vibrant', 'fresh', and 'fabulous'. In just one day we'll help you identify colours and styles that will take the guesswork out of choosing clothes, shoes and accessories and even your hair colour for the rest of your life. It is the package that keeps on giving!
How does it work?
Personal Colour Analysis and Makeup Application in your Perfect Makeup Colours. (Morning)
We start with one of the most effective ways to be sure you look and feel your best every day; determining your perfect colour palette that compliments your skin tone, hair and eyes, together with your signature colours (that are exceptionally flattering on you). As part of this service you'll receive a swatch of your best colours to keep, so you'll have them on hand whenever you next go shopping for clothes or accessories, plus a handy booklet detailing everything we cover during the session.
At the same time we will also identify your best makeup colours with a makeup application – so you can feel confident you have the right shades and tones in your toolkit as well. Better yet, if you like the makeup we use, the full 'Image Confidence' range is available for purchase to save you colour matching elsewhere – and one knockout lipstick in your perfect colour will be yours to keep, too!

Personal Style Session. (Afternoon)
Then, we move into your personal style preferences, another really important part of the process to help us understand what style of clothing suits your lifestyle, tastes and preferences and genuinely reflects the 'essence of you'. Not only do we cover your body shape, but during this empowering process we'll help you identify and gain clarity around the specific style details that are unique and true to you – ensuring you'll have the knowledge to dress in ways that make you feel comfortable, confident and authentic.
Testimonial
"I am basically someone that has very little idea about fashion, colours and makeup. I tend to gravitate towards things that are quick and easy to grab and put on. However I realised with my recent promotion I can no longer hide and I am now in the public eye a lot more. I met with Ann to help me with all of this. I spent a full day with her looking at my colours, makeup and dressing for my style preferences and body shape. It was the BEST thing I have done for myself. Ann was fantastic to work with and she has definitely given me the skills that I need to overhaul my entire wardrobe and buy the right clothes in the right colours. I have received so many compliments since spending the day with her. I could not recommend her expertise enough in this area and I know I will be using her again to check in and refresh my look in the future."
I'm so glad that I did this and would highly recommend Ann. For me, it's important that I am comfortable with how I look and feel, I needed a little help to get it right. Ann is the person that took the pain out of the whole process and I feel great!
Carolyn M.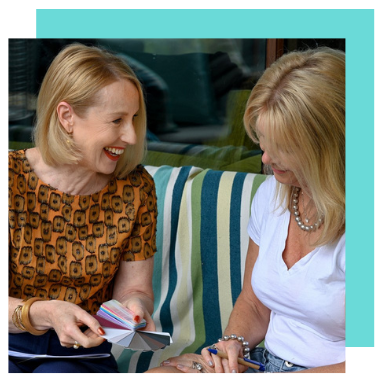 Looking for help putting this new knowledge into practice?
Explore...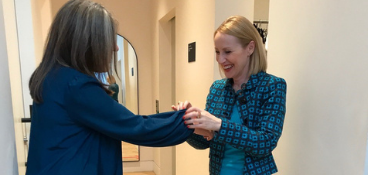 Complete Image Confidence Package (2 Days)
End-To-End Colour, Style, Shopping & Wardrobe Package