Statement necklaces provide an attractive focal point and turn a boring outfit into something special.
Eye-catching necklaces are a simple way to express your personal style. From classic to quirky, feminine to playful, there are plenty of designs, colours and styles to choose from. 
Are you finding it hard to find accessories to go with your outfits?
People often ask me to find unique jewellery pieces for them or want to know where to find them. I thought you might like to see some of my suggestions. 
Here are 10 statement necklaces to add to your jewellery collection.
Tip: Click on the image to take you to the source.
This handmade necklace in cool blues is made from Tagua nuts. It would look gorgeous with a scoop neckline. I love the organic shapes and adjustable cord (which can be lowered or raised depending on the top or dress you're wearing).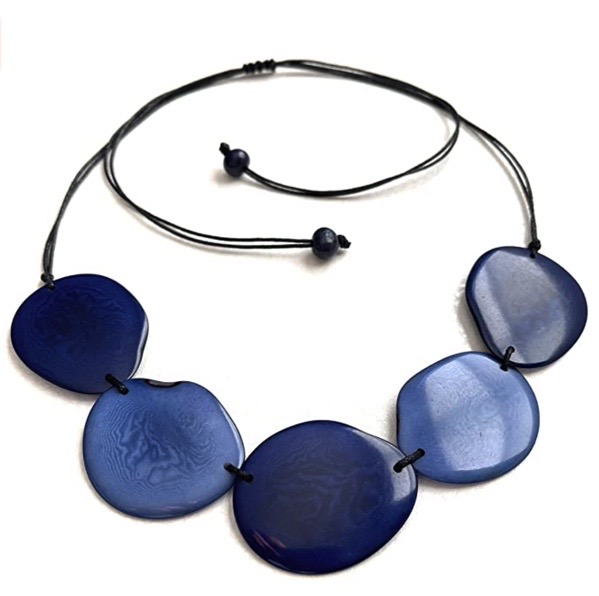 Here it is in beautiful warm greens.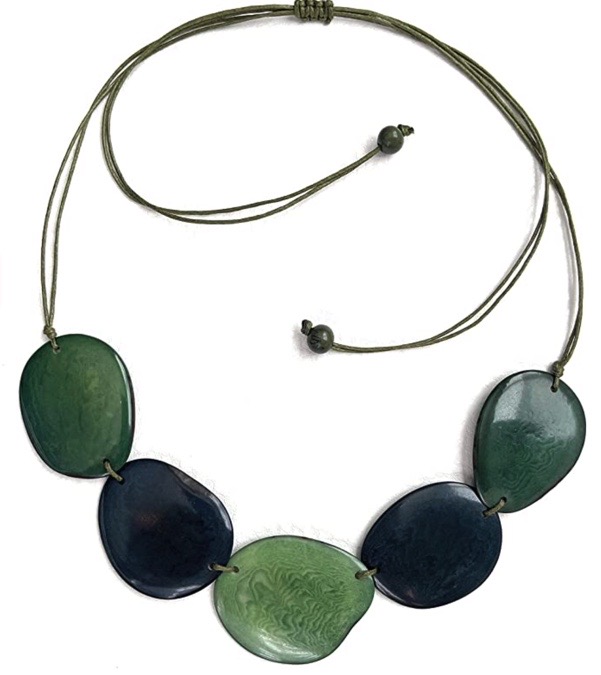 Now here's a very versatile piece! Multi-coloured links made from resin. I can see it working with a great variety of outfits from super casual weekend wear (tee and jeans) right through to an office environment.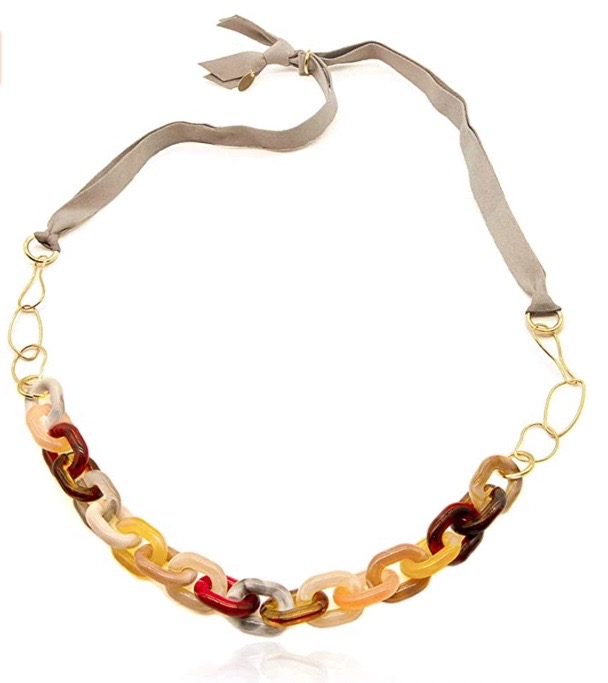 It's handy to have a long necklace in your accessory stash. This style comes in 13 different colours including sunny orange, tradition black, and warm and cool reds combined. Don't get too hung up on the silver beads if you suit warm colours – it's far enough away from your face and in such a small quantity not to matter. Just make sure the coloured beads are in your palette.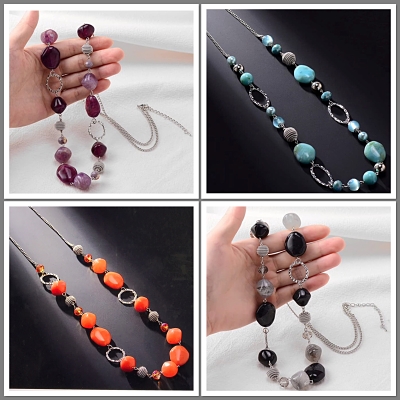 If you're looking for feminine sophistication, this Kate Spade 'Lady Marmalade' short (16″) necklace is a perfect choice. It will team nicely with a V neckline or an open collared blouse.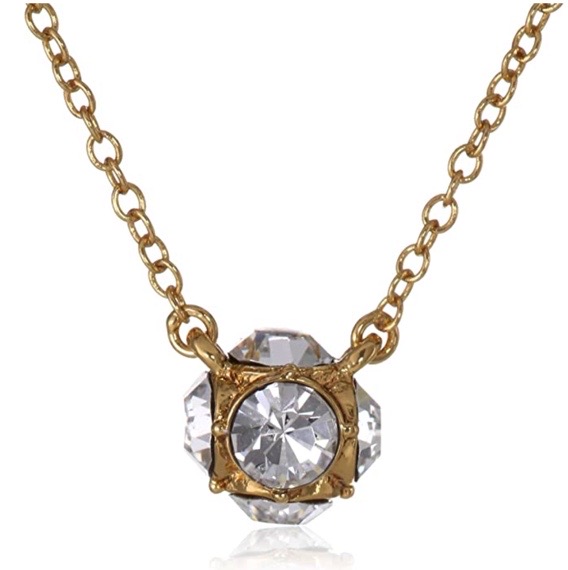 'Glamour personified' is how I'd describe this statement necklace. Don't you just love the glittery bits?! The shape is perfect for everyone because it's not quite square and not totally round. Perfect for special occasions, the office or when you need a little sparkle in your life 🙂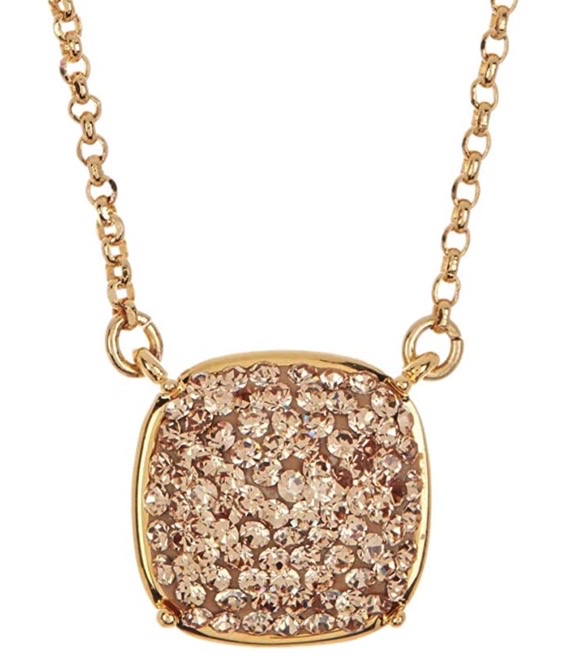 Statement Necklaces from Nature
This gorgeous bib necklace is made from strands of black onyx. The same style comes in seven other stones including lapis lazuli, turquoise, tiger eye, and amethyst.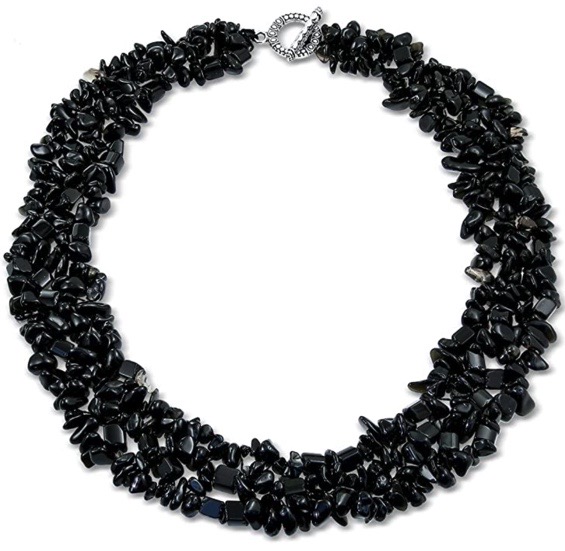 There's so much to love about this cultured freshwater pearl necklace. At its shortest length the strands are 45 centimetres (18 inches) long and at their longest, 58 centimetres (23 inches) long. This stunning piece comes with a certified Seal of Authenticity. These silvery grey pearls are perfect if you suit cool tones.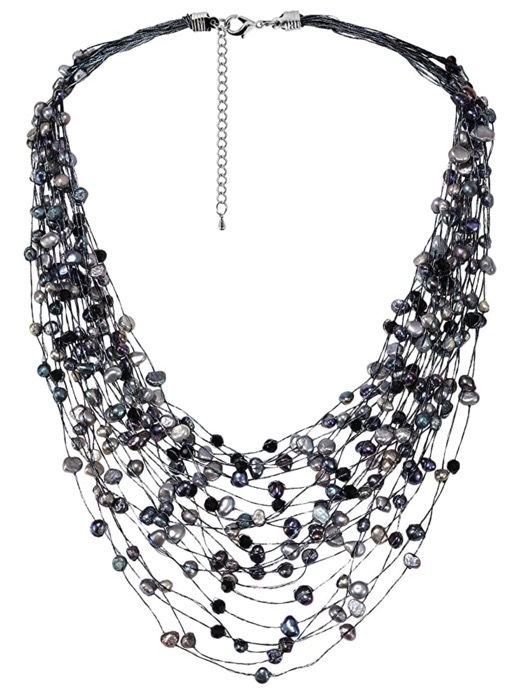 I couldn't leave my warm sisters out of the pearl party. Here's your version of the multi-strand cultured freshwater pearl necklace. I love it!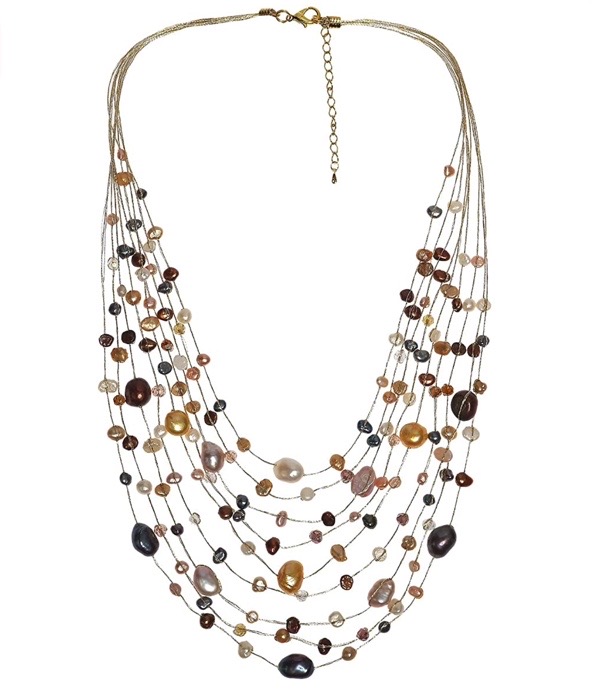 So romantic! Swarovski's Infinity Heart necklace features a white crystal heart and a rose gold infinity symbol that intertwine elegantly together. It may not be big, but this necklace really makes a statement – it's a very special piece.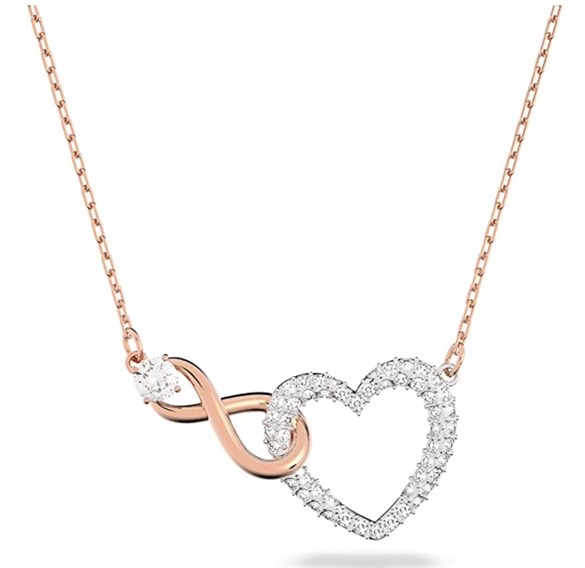 When you purchase through links on our site, we may earn an affiliate commission.