Good underwear essentials are the foundations of flawless style.
Get it right and your clothes will appear to fit better, you'll look great and you'll be comfortable!
Get it wrong and ill-fitting underwear will ruin your day and ruin your outfit.
Can you remember a time when your bra was digging into you so much that you couldn't concentrate, it made you grumpy and as soon as you got home you threw it in the bin? And, what about when your undies were so tight they achingly dug into your skin creating lumps and bumps that had never existed before? Or undies that rode up and 'disappeared' because the elastic had given up the ghost?
Here's how to stop these annoying situations ever happening again.
Underwear Essentials 1: Your Bra
History's not clear about when the bra (as we know it) was first invented. In 1889 French born Herminie Cadolle separated a corset into two pieces. The upper part supported the bust using 'rubber thread' shoulder straps (the equivalent of modern day elastic). A few years later Marie Tucek introduced the forerunner to the underwire bra by using metal support plates in her design. But, it was Mary Phelps Jacob who patented her lightweight, soft 'Backless Bra' in 1914 that paved the way for the bras we wear today.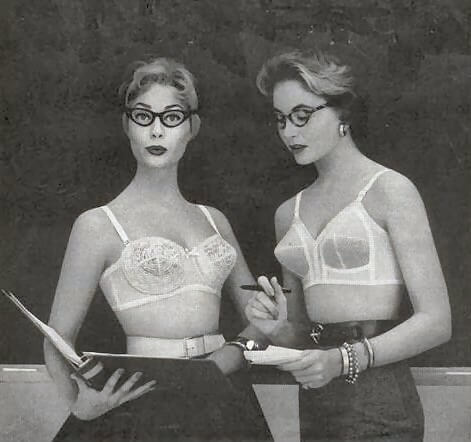 I highly recommend having a professional bra fitting every year. Our breasts and bodies are constantly changing. Your bra needs to be comfortable, fit perfectly and support you every day. A professional bra fitter will ensure the band, cup size, straps, hooks and wires suit your body shape and proportions.
It's amazing what a great fitting bra can do for the way clothes hang on your body. When your bust is lifted you look more youthful and, if you have a large bust, your waist looks slimmer. A few times during personal shopping trips I've recommended we start with buying a new bra. Clothes looked so much better when their bust was properly supported and shaped.
Large department stores like David Jones and Myer offer fitting services. Storm in a D Cup in Sydney's Bondi Junction specialises in D to K cup bras.
Have you found that clothing sizes vary dramatically? Well the same applies to bras. 'Try before you buy' is my motto. A Berlei 14C will be different to a Victoria's Secret 14C or a Simone Perele 14C.
Invest in a couple of 'workhorse' bras. They'll have no lace or embellishments and will be nude in colour. Both practical and versatile, they can be worn under most of your clothes, even finer fabrics and tees.
If you're prone to nipples that protrude, wear a slightly padded bra or invest in reusable nipple covers from B Free or Cotton On.
Underwear Essentials 2: Your Undies
Panties, undies, knickers. Whatever you call like to them, choose wisely. A visible pantie line (VPL) is a sure-fire way to ruin the look of your outfit. VPLs happen when the outer edges and seams of your underwear show as a ridge or depression in the clothes you're wearing.
How can you avoid it? If you find g-strings and thongs uncomfortable the answer is laser cut underwear. No elastic in the leg, waist or sides creates a smooth, nearly invisible appearance under your clothes. For hygiene and comfort reasons look for brands that stock undies that have a cotton crotch like Berlei, Triumph and Uniqlo.
Laser cut undies come in all shapes and sizes.
Underwear Essentials 3: Your Shapewear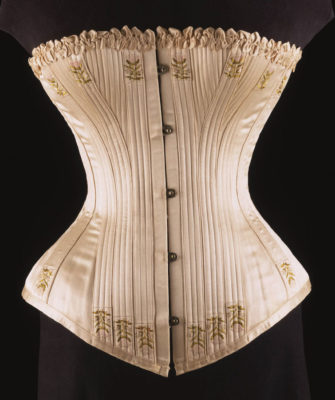 Excruciatingly restrictive whalebone corsets, and old-fashioned girdles worn from the 20s to the 60s have thankfully morphed into the shapewear we know today.
Think of period movies like Gone With The Wind, Titanic, Elizabeth and Marie Antoinette that give us an insight into how gruelling it was to get into these devices and how uncomfortable they were to wear. The options we have today trim, smooth or lift virtually any area of your body, encourage natural curves and are comfortable.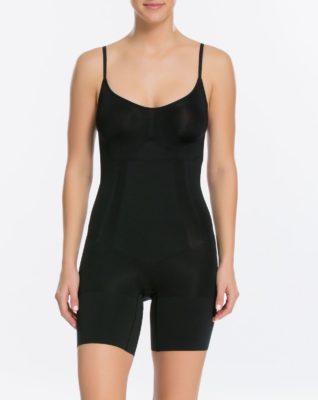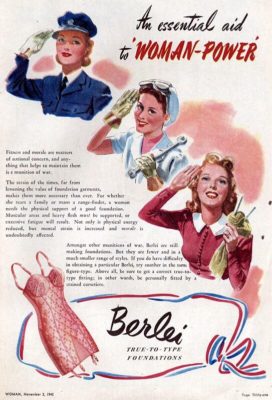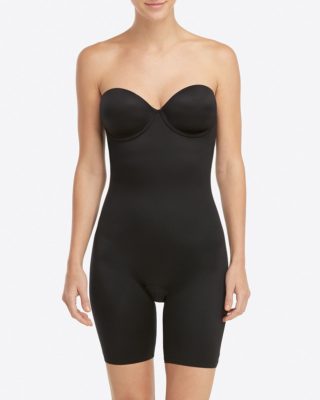 The most important tip I can give you is to buy the right size. Too small and you'll create bulging lumps outside the shapewear area (and be screaming on the inside). Too large: you'll add wrinkles to your outfit fooling no-one about what's going on underneath.
Putting shapewear on is easy if you wait a few minutes for your body to cool down and dry completely after you shower. And a small amount of talcum powder dusted over your skin will help too.
These days there's an abundance of underwear brands offering a huge choice of styles, fabrics, sizes and fits to suit your preferences and needs. Update and invest in your underwear essentials for ultimate comfort, confidence and flawless style.
What is your favourite underwear brand and why?
Image Credits:
vintagedancer.com
Philadelphia Museum
Lacy Hint
eBay
Spanx